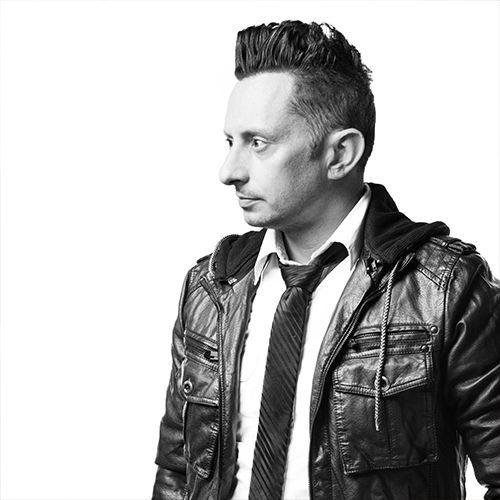 Music
I Got Out
Such A Time As This (NEW Radio Single)
I Can Make It (feat. Byron "Mr. Talkbox" Chambers)
Videos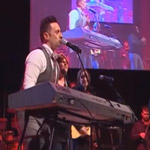 Watch
"Awesome God"
Music Video
Gospel Recording Artist
After working with and being associated to such Artists as *NSYNC, Chaka Khan, Justin
Timberlake and even Stevie Wonder, BRYAN POPIN has seen & been around both the heights
of fame and prosperity, yet has also experienced the lows and heartache of financial hardship,
rejection, insecurity issues and personal drought. Through each of these seasons, Popin has
learned to trust and rely on his faith and spiritual upbringing. Today, he celebrates with a
worldwide release album, YOU CAN MAKE IT, a Top 30 (#21) Gospel radio hit, "I CAN MAKE
IT", and a touring schedule keeping him busy & taking him to venues all over.
Born and raised in Middletown, New Jersey, Popin was first introduced to his signature
instrument, the piano, at the age of five. He would spend hours every day practicing in his
family's home under the guidance of his mother who was a pianist, choir director and the source
of his family's love of music. Early on, Popin gravitated towards church songs and spiritual
hymns – he didn't have an ear for music but became quite adept at sight-reading.
That all changed when, at the age of 11, Popin was prayed over by a music minister.
"All I know is from that point on, I could immediately memorize music and play by ear and I
couldn't do that at all before," he explains, "It's like a switch all of the sudden turned on. God
touched my life and music immediately became more of a calling than just something I liked to
do."
Popin comments on his first major worldwide released project, YOU CAN MAKE IT… "This
entire record is my life song and my story. I've lived it, gone thru it & these songs were birthed
from it", says Popin. "Every song, I've lived, breathed and I've walked. It's my testimony. Jesus
helped me keep it together during the process. He put the right people in my path, but I had to
learn a few things along the way. So trust, if I can make it, you better believe you can make it."
Popin has shared the stage with Tye Tribbett, Israel Houghton, Deitrick Haddon, Donnie
McClurkin, Marvin Sapp, Vickie Winans and even "American Idol" alum Danny Gokey to name a
few. In April of 2016, Popin will be releasing a new single called, SUCH A TIME AS THIS, which
will be the 1st single from his new project slated to release in the summer of 2016.