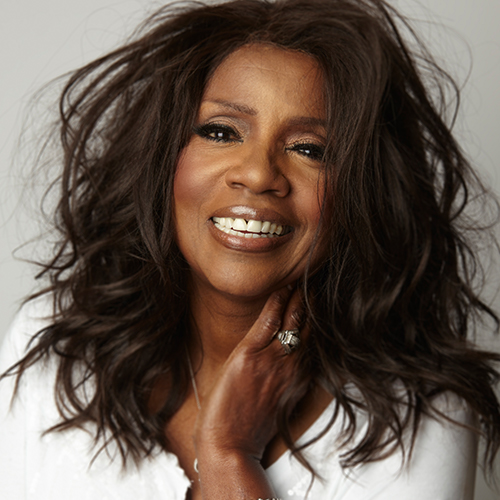 Music
Back on Top
Amazing Grace
Videos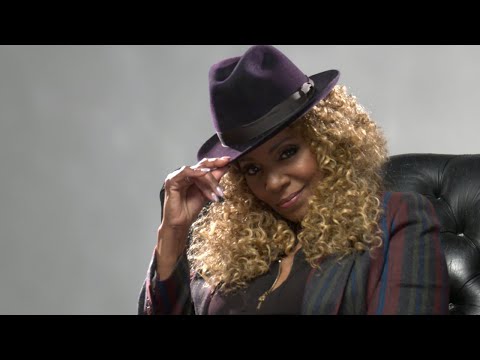 Watch
"Back on Top "
Gloria Gaynor's legendary career spans the past 40 years never losing momentum. She has achieved global stardom and musical recognition with hit songs in the charts in all four decades. Gloria has channeled her fame and recognition into support for several charities, donating not only her money but also her time and talent. She changed the lyrics to her world-renowned song and leant her time to a corresponding music video used by the Miami Children's Hospital to raise awareness and funds for their lifesaving efforts. Never one to rest, Gloria recently earned a bachelor's degree in behavioral sciences to aid in her work with charities and organizations helping at-risk youths and their families.
Gloria continues to tirelessly tour the world performing at concerts in the USA, Europe, South America, and beyond each year. She was a presenter at the 2015 GRAMMY's and the headliner at the 2015 "Official GRAMMY Celebration." The CCU's Women in Leadership Conference honored Gloria in early 2015 with their "Celebration of Inspiring Women" Award for her philanthropic and leadership achievements and contributions. On May 16th, 2015 Dowling College presented Gloria with an Honorary Degree of Doctor of Music.
Gloria was also honored by the Library of Congress on May 6, 2017 after having her recording of her global anthem, "I Will Survive," inducted in the library's collection of recordings with American historical & cultural significance in 2016. She was part of an "In Conversation" with fellow survivor, Robin Roberts from "Good Morning America," in the Coolidge Theater in Washington, DC. And later that same day, Gloria will delivered a concert to end all concerts in the Thomas Jefferson Building's Great Hall.
No stranger to television, Gloria has made guest appearances on "Ally McBeal," "The Wayans Bros.," and "That '70s Show." She was a featured guest on the premiere episode of "Best Time Ever with Neil Patrick Harris" and most recently Gloria was a guest on the "DR. OZ" Show in NYC and the "DR. PHIL" Show in Los Angeles. She also opened up the 2016 UK National Television Awards at the O2 Arena with a performance that had the entire audience on their feet giving Gloria a standing ovation. Also in 2016,
Gloria was presented by Ido Aharoni (Consul General of Israel), with the "Martin Luther King Jr Award" acknowledging those who have gone above and beyond to inspire others. And in the Spring of 2017, Gloria was inducted into the NJ Hall of Fame at a special ceremony in Asbury Park, NJ.
Gloria's 2nd book, "We Will Survive: True Stories of Encouragement, Inspiration, and the Power of Song", was a 2015 GRAMMY nominee for Best Spoken Word Album. The remarkable stories in this book reveal that the song, "I Will Survive," has reached people from all walks of life and touched them in thousands of unique ways. From individuals triumphing over illness to those suffering from the painful loss of a loved one to others piecing their lives together after bearing witness to a national tragedy, "I Will Survive," has become an emotional anthem for them and for millions of Gloria's adoring fans around the world. "'I Will Survive' is my mantra, the core of my God-given purpose,'" Gaynor said in a statement. "It is my privilege and honor to use it to inspire people around the world of every nationality, race, creed, color and age group to join me as I sing and live the words: 'I Will Survive.'"
Gloria recently finished a new album of inspirational songs entitled, "Testimony." She has spent time in Nashville over the past three years co-writing and recording with multiple GRAMMY and Dove Award winning songwriters / producers F. Reid Shippen and Chris Stevens. Other collaborators on Gloria's album, "Testimony," include GRAMMY Award winning gospel and CCM recording artists, Yolanda Adams, Bart Millard (from MercyMe), Jason Crabb, and Mike Farris. Gloria has been featured this Summer talking about her career and new album on CBS Sunday Morning, The TODAY Show with Al Roker, Rolling Stone Magazine, Billboard Magazine, People Magazine, Closer Magazine, Women's World Magazine, and WXPN's syndicated program, "World Café." The new songs have been well received by fans and music critics alike with, "Testimony," making it's first week debut in the Top 5 of Billboard's Top Gospel Albums Chart.