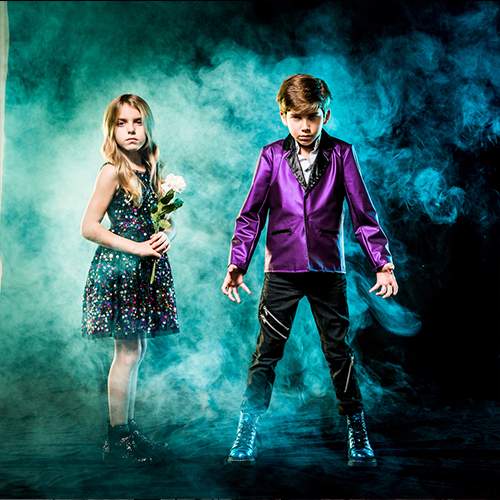 Videos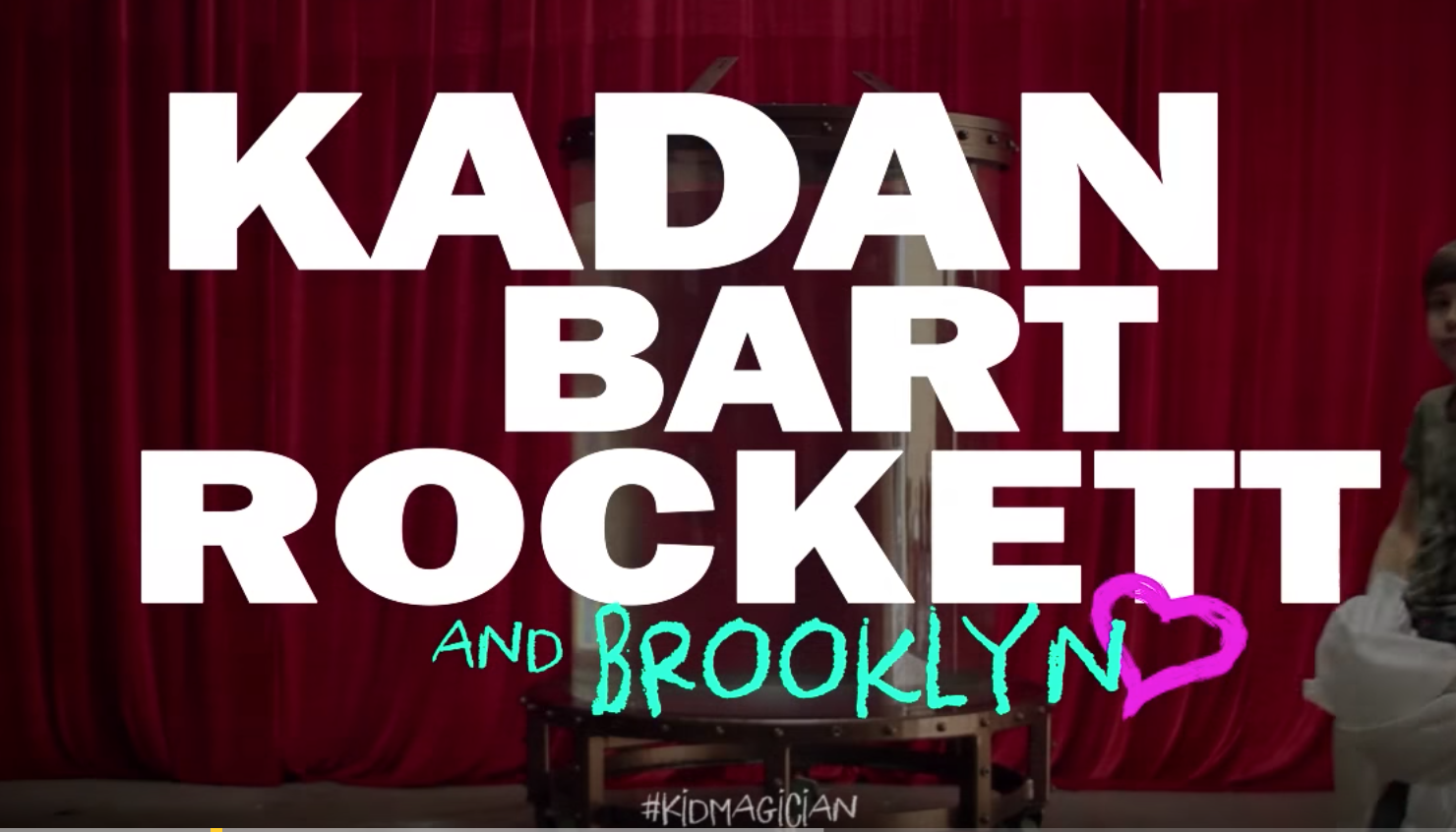 Watch
Promo Reel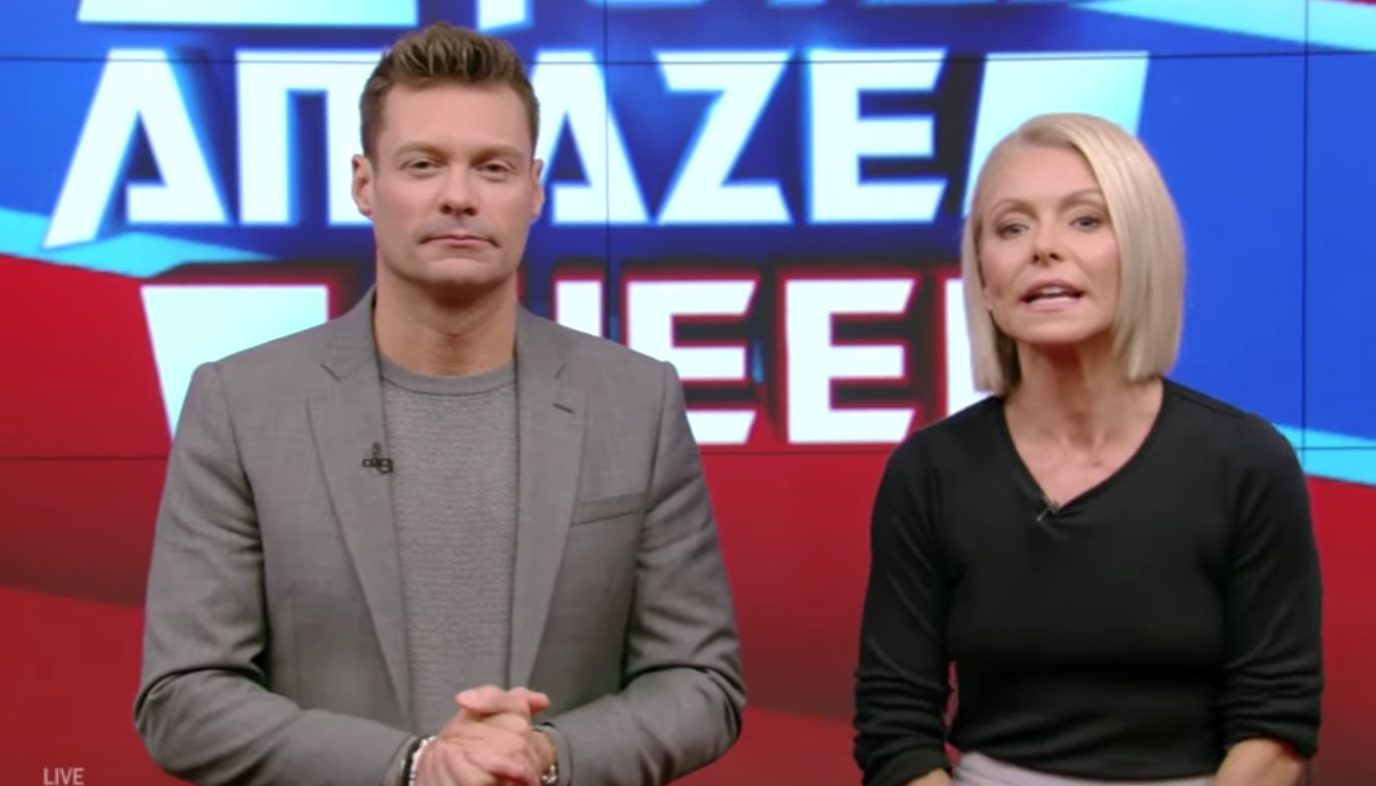 Watch
Live on Ryan and Kelly
Watch
"Americas Got Talent"
Watch
Live on CMT Kellie and Ben
#KidMagician – Kadan Bart Rockett & Brooklyn
Brother/Sister duo known world-wide for their unique take on magic using everyday objects to create hilarious and mind blowing illusions. In the last year they have circled the globe twice appearing in 40 countries.
*Recognized as the Youngest Professional Magician/Illusionist in the world today!
*Stars of NBC's America's Got Talent – TOP 14 Finalist
*Just named #2 Best Children's Act EVER on America's Got Talent out of the past 11 Seasons.
*Over 14 Million Views on Youtube & growing daily.
*Starred in 6 Movies including the world wide theatrical release of the feature film DARK SKIES where Kadan had the leading role alongside award winning actress Keri Russell.
*Appeared as an actor on numerous TV shows including Blake Shelton's NBC Special, Heidi Klum's Seriously Funny Kids (Lifetime Network) & with Nick Cannon on Season 6 of America's Got Talent in 2 comedy segments broadcast on live TV that went viral.
*Separately, Kadan & Brooklyn have starred in 20 national commercials (combined). Tombstone Pizza, McDonalds, Doritos, Walgreens & Chevy Volt, just to name a few.
*Kadan is the youngest child in Hollywood to ever do his own stunts. He recently hung from a 25 story building during a kidnapping scene for the TV Series RUSH HOUR on CBS.
*Appeared on television in 140 countries around the world!
*One of ONLY 4 Magicians that TMZ / Paparazzi has ever followed. #1 in views over ALL magic related coverage.
*Hosted & produced one of the most elaborate Facebook Lives ever – a 2 hour New Years Eve Countdown Special complete with guest stars, a live audience & traveling to points around the globe for a viewing audience of well over 300,000.
Recent National (USA) TV Appearances:
* DR. PHIL, ACCESS HOLLYWOOD, ENTERTAINMENT TONIGHT, TMZ, Harry Connick Jr. (HARRY), TODAY SHOW, Hallmark Network – HOME & FAMILY, LIVE with Kelly Ripa & Ryan Seacrest, Kellie Pickler's new talk show, PICKLER & BEN.
Recent International TV Appearances:
China's New Years Special (Performed LIVE for over 200 million people – almost double the audience of the Super Bowl.),
ITALY'S GOT TALENT – Guest Performer, Telemundo Network – DON FRANSCISCO SHOW, Germany – LITTLE BIG STARS, Estonia – PRIMETIME LIVE.