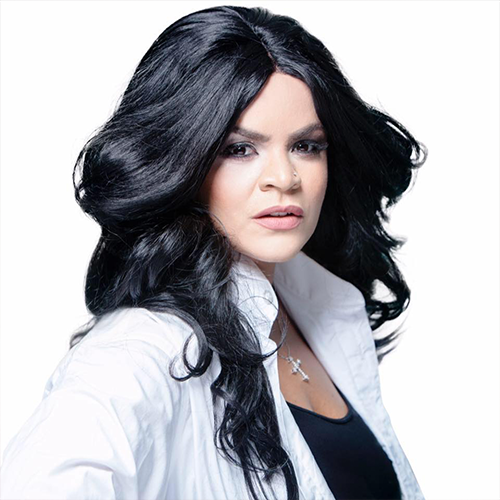 Music
Que Todo Mundo Sepa
Everybody's Dancing
Treasure
Stand Up
Videos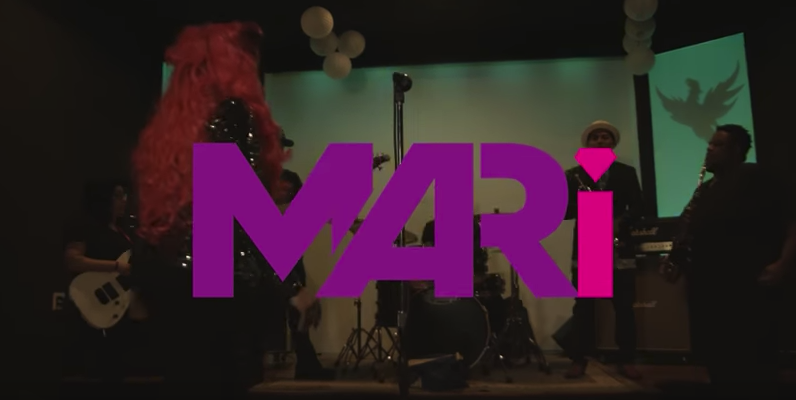 Watch
"QUE TODO MUNDO SEPA."
Music Video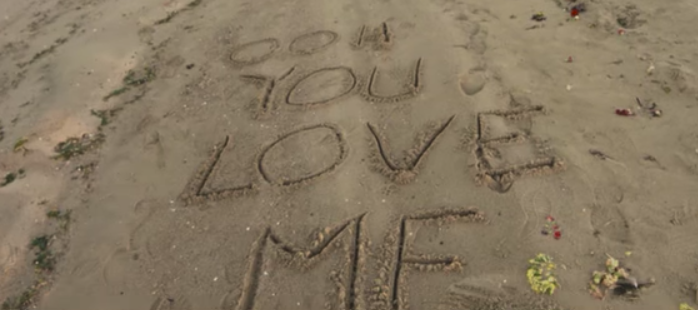 Watch
"OOH YOU LOVE ME."
Music Video
Like any artist on a first name basis with the world- Madonna, Beyoncé, Bowie, Prince, Gaga, Pink or Cher- native New Yorker MARi embodies all the makings of the superstar and then some. For starters, she's runway ready from the moment she wakes up and is absolutely larger-than-life by the time she takes the stage with a fleet of wigs and dresses that were likely cherry-picked from a thrift store, but could still make even the most sensational supermodel jealous. And perhaps most importantly, her voice is pure pop gold with a hearty serving of soul as it sacheys its ways through dance, reggae and Latin rhythms that are not only insanely infectious, but instantly empowering and soul stirring.
If unequivocally enraptured audiences are the barometer thus far, whether it's on her own solo headlining excursions, opening for the diverse likes of multi-million album selling Grammy winner TobyMac with fellow trendsetter Hollyn or appearing on major TV networks such as TBN and JUCE, there's no doubt MARi is about to blow up well beyond the stratosphere. But even more than her powerhouse pipes, fierce fashion sensibilities and post show taco truck that finds the fabulous singer and an equally over the top entourage grilling for her fantastic fans (more on that later), authenticity is arguably the relative newcomer's most compelling quality. And that's really saying something considering her boundless energy and envelope-pushing aesthetic as an all around entertainer could literally stop traffic!
Before getting to the nuts and bolts of her remarkably mesmerizing approach to performing and just as genuine method to songwriting, it's important to trace MARi's lifelong affinity for creating, from her earliest childhood memories of teaching herself how to play piano (on the very same instrument where her grandfather found his musical footing), to developing her chops and building a firm faith foundation while singing and leading worship at church (a symmetry shared with the iconic likes of Aretha Franklin, Whitney Houston and a slew of specifically gospel market greats on down).
"Growing up between my biological family that was very secular and an adoptive family that was very Christian, I had a balance between both musical worlds," she recalls. "I grew up listening to Jaci Velasquez, I love old school Mariah Carey and I also love Alicia Keys, Lecrae and TobyMac. I'm half Puerto Rican and half Cuban, so I'm straight up Latina and that's played a role as well. It's actually an awesome combination that's really given me the motivation, passion and fire to keep on going. I think God definitely knows what he's doing when He gives a portion to each person as I'm definitely a walking, living miracle."
Though her varied upbringing exposed her to a vast wealth of artistry and spirituality, it also set several storms in motion, from a stretch of unconscionable abuse, to an initially tumultuous marriage that almost didn't make it, to a harrowing near death experience. "Even though you see all the glam and gaudiness, I'm honestly the poster child for 'if she can make it, anyone can make it," shares MARi with the hint of humor in between a no nonsense tone as she vulnerably uncovers one trauma at a time. "I've overcome so many dark seasons in my life, but I didn't let any of them overcome me. I didn't become the diabolical mother that used to beat me, call me the most horrible names and put me in the hospital. I decided to become different and then not to hide and isolate myself, but use that as a tool to be able to help others who have gone through similar situations."
Clearly, MARi will be the first to mention that pain, the many other predicaments that followed and her eventual healing all across the board, if only to ease the sting for someone else. And despite all the family drama that could've easily sparked lifelong bitterness and resentment, she's quick to credit those beliefs as helping her mend even the most jagged fences.
"I saw my mom a couple of years ago and I just forgave her," admits MARi of the surely supernatural transformation. "I didn't forgive her just for her, but for myself. She actually said the prayer of salvation and it was awesome, and though she's not really in my life right now, at least I can say I did that and I'm able to move forward."
While MARi gallantly overcame that hurdle, history almost repeated herself at the start of her marriage, which she described as turbulent before turning the page to complete redemption and restoration. "I'll talk about it as openly as anyone wants because I wish somebody would've told me," she explains of the perilous time that included mutual emotional and physical abuse, alongside self-professed poor parenting. "Women will always say 'it's the man,' but no, I was horrendous too. I had to learn patience, I had to learn grace and I had to learn love. When people speak to me, sometimes I don't like what they say, so I'll answer back and that's one area where I always have to keep myself in check. That's the Latina in me, the New York in me and that's the raw in me. But it took getting on our knees together, just collapsing in the presence of the Lord, praying and spending time with each other to really get to know one another because we thought we did before but we didn't. We had to break those barriers and we actually made a covenant and a pact with each other to make this work. Ever since sorting through of that, it's seriously been like a fairy tale ending for us as a couple and now we're committed to being the best parents we can be for our daughter."
Although all of the above added fuel to the songwriting fire in the sessions that morphed into MARi's ambitious, inventive and critically-lauded debut project Treasure at the top of 2016, she had one more almost insurmountable trial to overcome that not only nearly robbed her of the remarkable music that was to come, but also the very breath in her body. "I basically shared my whole heart story on that album and those were the songs that kept me alive after being told I was going to die last year in a hospital bed," she confirms. "I got this mysterious ailment where I was just passing out, my face slid, my body went numb and I couldn't walk or move. I got every test imaginable and they couldn't figure out what was going on, but I was just deteriorating. The doctors were telling me 'we can't figure it out' and 'you're most likely going to die.' My prayer at that moment was 'okay, it's me and you God, you better do your thing' and He definitely did. It's been a long process and I haven't had a complete healing, but I'm not where I was last year and I can actually travel and do my music. He literally took my ruins and turned them into a Treasure."
Continues MARi. "I never knew what anxiety was before this illness and this whole transformation, so I can now also tell people, 'listen, take care of yourself.' I also got to the point during the whole ordeal where I was almost 300 pounds, but I've since lost 120 pounds and I've learned to take care of my health physically and spiritually. Basically I need to start out every day with the Lord, but I don't make it a chore. The way I speak to anyone is how I speak to God since I'm sure he doesn't speak Shakespearean and wouldn't appreciate all the 'thous' and 'arts.' My sister and I travel everywhere together and we make sure we do our devotions, then we take a physical walk as well. Now I eat a better balance of fruits, vegetables and protein. Don't get me wrong, I still have my treats, but it's about finding balance in every area. He's a God of order and of balance and He's in the details, which is something I had to learn because I didn't have will power for any of those things. But now I make sure to find my time with the Lord, my husband, my daughter and my family."
Now that she's back to finally feeling and looking fab, MARi's moving full stream ahead on a voracious streak of writing, both individually with some of the most prominent players in the Big Apple and Music City. She's also refining her unreal set that's essentially a showstopper from start to finish, while even stepping up her post-gig taco selling game from a simple stand to a full-blown food truck.
"Yeah, if you want your world to be shaken you better come see me darling," she lets out with a laugh. "It's about five wig changes, there's a bunch of awesome black boys from Brooklyn on the stage and we're just pure energy. It's a fiesta from the youngest babies in the mother's room to the 300 pound white guy sitting in the back with the fanny pack that probably would never dance. By the end, he's shaking what his momma gave him and it's just pretty epic. And I also just feel like music and tacos are an epic combo, inspired from back in the day when you'd come out of a club late at night with nothing else open but the taco stand on the street. Not only can we give them a taco, but we can give them some Jesus and some music. We have a little crew on the truck, but I'll also get behind the grill and cook, so you can come meet me and you get a taco too. I feel like the more personal the better, and you know boo, I'm make 'em awesome. It's all in the seasoning, the meat and the tortilla."
Indeed it's a delightfully lethal combination of palette pleasing, musical fascination and spiritual inspiration all rolled into one unmistakable package, and though it's resulted in MARi's rapid ascent, the star's insanely awesome journey is really just beginning. No matter if she's walking the red carpet at the Dove Awards, pounding the pavement with tunes from Treasure and her forthcoming arsenal of hits or influencing millions at the mammoth Christmas parades in Chicago, Philly and Nashville this holiday season (in some serious but cost effective gowns from the Miss America team), you can bet beats will burst, heads will turn and broken hearts of practically any nature could very well feel whole again.
"When I meet people, they just can't believe that someone's so open, and I didn't think I could be at first, but that was definitely the grace of God," she sums up. "If something's real and something's genuine, they tend to like that. They would rather you be yourself than to pretend you're someone you're not. It's okay not to be okay. I'll never get to the point where I'm cooler than anyone. We all just have to band together and walk in love. A platform can be used just so we can look great, but that's not what I'm going for anymore. I was honestly prideful before and was even offered a mainstream record deal at one point, but then I got real with God and realized where He's taken me from and where I'm going. What happens to a lot of artists is they don't go through that before the process of blowing up, so when they get there, they become these ridiculous air balloons and they fill up like caricatures to people because they're so ridiculous. I've already gone through that, so for me, fame doesn't phase me. I'm actually in the people business and the reason why the 'i' is lowercased in my name is just to remember where I came from and remember to stay humble. At the end of the day, it's not just a logo, but a very important reminder to me as well."