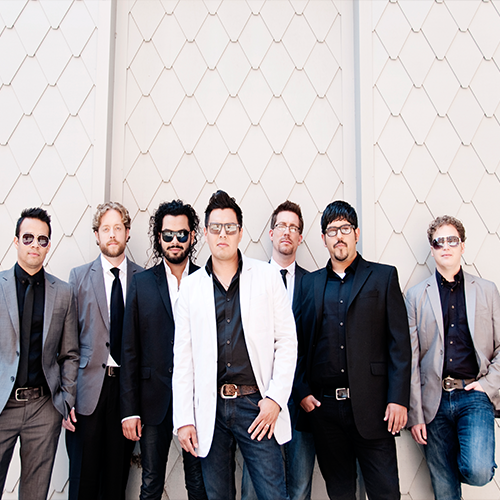 Music
Shine
Heaven
Este Corito
Videos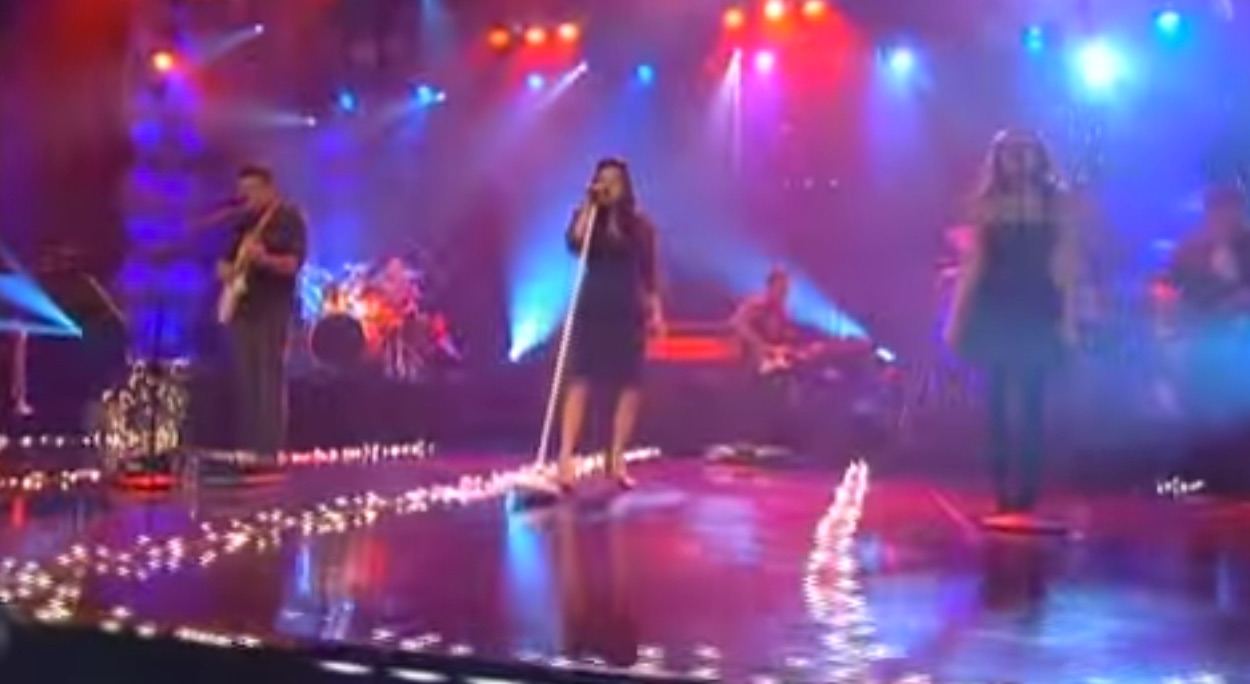 Watch
"Heaven"
Music Video
Over the course of an acclaimed career spanning more than a dozen years, Salvador has embraced a veritable rainbow of musical styles, from the Tex-Mex and Latin sounds of the band's Austin, Texas birthplace, to hip-hop, pop, jam band rhythms, rock and much more. But it took their first album in more than four years, Make Some Noise, to turn Salvador into something they hadn't been since their earliest days: a garage band.
Yet if "Make Some Noise" blazes a new trail for this seven-piece band, it's delivered them back to where the journey began. In energy and enthusiasm, joy and abandon, infectious groove and inviting love, the new album traces a laser-straight line to the band's first full-length, self-titled release in 2000. Long before their Billboard Latin Music Award nominations or the 2004 Dove Award for Spanish Language Album of the Year, "Salvador" put the band on the map with festive, breathtaking songs such as "Lord, I Come Before You." The album marks a full-circle moment for a band that has toured with Third Day, worked with producer Chris Rodriguez, and performed at Dr. Billy Graham's final New York City crusade in 2005.
To prepare for the new album sessions, Salvador co-founder and lead singer Nic Gonzales cleared out some space in the detached, single-car garage of his 1950s-era home in Franklin, Tenn. The strategy came with some risk, as the band had been out of the studio for so long that, as Gonzales puts it, "I couldn't even remember what it was like to record."
But that didn't stop these top-notch musicians from making a creative leap of faith. "We put carpet in, strung up Christmas lights everywhere, and then we practiced and practiced, practiced and practiced," Gonzales recalls. "We got back into the idea that this needed to be a killer album, and a killer live show."
"All ideas were given their day in the sun, and we all worked hard to refine and focus them," says keyboardist Chris Bevins, who co-produced the record with Craig Swift and gets props from his bandmates for its compelling sound. "I hear the fruit of this labor all through this album, from an extended solo section where the band falls
into a brand-new groove, to a quiet moment when the lyrics come into poignant focus. I feel like each of us put in all we have to give, and I couldn't be more proud of my Salvador brothers."
"We wanted to get back to the love we had on that first record," says Gonzales, who co-founded the band with his cousin, bassist Josh Gonzales. "And to do that, at some point you have to forget about being cool, get in the garage, get your hands dirty and see what happens."
Here's what happened: magic. Make Some Noise delivers on the abundant hopes and rehearsals that went into crafting it. As Josh Gonzales notes: "Once we got the green light to make the album Salvador always wanted to make, that's when I got excited. It meant all rules were off and we'd be able to be as musical as we always wanted to be."
As the title implies, the disc brandishes a spirited dynamism that knits all 11 tracks into the makings of a super-solid live set. "The energy that was there in the studio felt like a live show," says percussionist Alejandro Santoyo. "I can't wait for everyone to hear it!"
Another source of vitality comes from the band's committed heart to make God's love shine through its message. The song "Deeper In Love" began as something Nic Gonzales and his wife, singer Jaci Velasquez, had considered for a praise and worship project. Then there's "Inside Out," a song with a message Gonzales hopes audiences will embrace at a key juncture in American history where civility and understanding seem so sadly lacking.
"It's a call to each person that to change the world, we all need to start from the inside," Gonzales says. "It's easy to criticize everything that's going on, instead of making sure that whatever we say to others is godly. Look at Facebook: 75 percent of what people are saying to each other seems to be complaining. But as Christians, we're not called to offend people just because we have a voice."
Make Some Noise brandishes a message of hope wrapped in music that moves, thanks to two key ingredients, both organic in nature: groove and horns. Using the music of Earth, Wind & Fire and Stevie Wonder as touchstones, Salvador sought to capture, on their own terms, the glow and funk that made the best dance music of the 1970's and early '80s so memorable.
The result? "This record is ten times more funky," Gonzales says. "We've experimented with rock music and things of that nature in the past, and that was cool to do. But the rhythm section on this record is incredible. They're just absolutely killing it."
So are the horns, which include co-producer Craig Swift on saxophone and Leif Shires on trumpet.
"Making this record was very reminiscent of the way albums used to be made," Shires says. "This album started with a week-long writing session in a cabin, then it was fleshed out in the studio with each musician adding his own flavor. Creativity wasn't squashed and the music was allowed to breath and come alive."
The mature faith Gonzales brings into this album comes in large from looking ahead, and looking back, along familial lines. He can't mention the work ethic informing this album without saluting his father, a "roll up your sleeves" kind of guy. "I'm in work mode quite a bit," he says. "Working is my way of smelling the roses. I cut the grass to relax. I chainsaw trees and split wood! That's my way of relaxing when I've been out on the road a long time."
He also speaks frankly about the challenges he and Velasquez have faced raising a boy with developmental challenges. His older son Zealand, now 4, has had speech development issues first identified when the boy was a toddler. "We taken him to every specialist that we can, and no one can figure it out," Gonzales says. "We're still trying to figure out how to help him. But we're just going to celebrate our little boy for who he is right now. Even if he never gets better, we'll still celebrate that he's a loving boy, and treats his younger brother with respect. I hope he gets that respect from seeing what's going on at home with his mom and dad. There's hope. There's always someone with a similar story going on, or sometimes even a worse story."
Believing as he does in trials turned to gold—and living through it as a father— Gonzales now has his sights set on using Salvador's latest musical effort to make a difference in the lives of longtime fans, and new listeners alike. "This record is a celebration of life, and no matter what's going on in your life, even if it's tough, we're going to make it," Gonzales says.
What's more, it won't be enough for him if this fuel-injected album, born in a funky garage, moves your body to dance all your troubles away. He's praying it will move your heart and spirit as well, especially if you need a lift.
So in letting it roll, Salvador invites you to join the band's most joyful ride in years.
"I really feel that we accomplished our mission: to make a record that our fans would love and that would translate from the studio to a live setting seamlessly," Swift says.
Or as Bevins puts it: "These songs have an optimism, an expectation, that a life of following Jesus is a life worth living. We're making a joyful noise the best way we know how, and would love for you to join the party!"