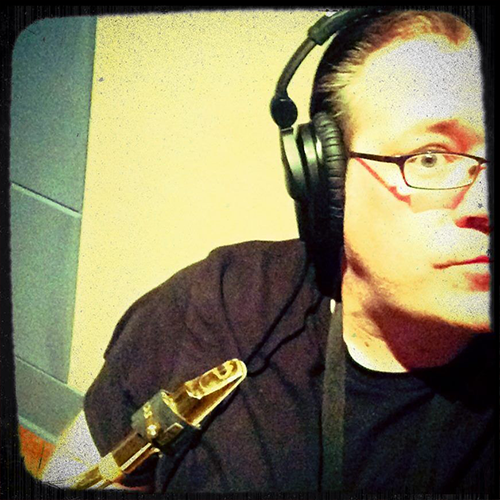 Music
Production Reel
Sandi Patty Reel
Vocal Reel
Children's Music Reel
Instrumental Music Reel
ABOUT STEVE
Born in Toronto, Steve Wingfield is a Canadian producer, composer, musician and arranger with over 400 albums to his credit. Eight gold and three platinum records in Canada, one U.S. gold record, one Juno nomination, four Dove Award nominations, four Covenant Award nominations & two Covenant Award wins for 'Instrumental Album Of The Year' in 2016 & 2018. His career has spanned over two decades and he has worked with some of the top names in multiple genres.
Starting in 2009, Steve has produced and arranged for pianist Jim Brickman with all 8 of the albums charting on Billboard with three #1's. In September of 2012, he began a three record journey with world renowned gospel singer, Sandi Patty. The first (Everlasting) garnering a Dove Award nomination for 'Inspirational Album Of The Year', the second (Christmas Blessings) placing on two different Billboard charts & the third (Sweet Dreams) earning a Dove Award nomination for 'Children's Album Of The Year' in 2016.
A sampling of notables worked with: Sandi Patty, Jim Brickman, Randy Bachman, Richard Simmons, Jewel, Tara MacLean, Hilario Duran, Beverley Mahood, Amy Sky, Eleanor McCain, Robi Botos, The Trews, Mos Def, Mattel, Monster High, Barbie, Fisher Price, Moscow Symphony Orchestra,
John McDermott, Jim Witter, Popstars (Sugar Jones & Velvet Empire), Jack Douglas, Eric Ratz & John 'Beetle' Bailey.
Since 1996, Steve has written and produced for Somerset Group Ltd. (formerly Solitudes), creating a custom line of cd's for Fisher Price, Barbie and Monster High. He was the VP of Production when they decided to close their doors at the end of 2016. Since then, he has fostered a new relationship with Newbourne Media, out of Montreal, to carry on the FP and Lifestyle lines he developed over the last 15-20 years, producing 56 albums in 2017. He continues to produce for them as well as his own company Atomic Groove Productions, with a focus on developing new artists, a partnership with Lucid
Artists in Nashville and continuous work on solo projects. His studio was located at the legendary Phase One Studios, Toronto, for the last ten years.
– 1 Juno nomination (2003)
– 4 Dove Award nominations (2014, 2016)
– 4 Covenant Award nominations (2015, 2017, 2018)
– 2 Covenant Award wins (2017, 2018)
– 8 Canadian Gold Albums
– 3 Canadian Platinum Albums
– 1 American Gold Album
– 3 #1 Albums on the Parable National Retail Sales Charts (U.S.)
– 3 #1 Albums on Billboard Top New Age Album Charts
– 8 top ten Albums on Billboard Top New Age Album Charts