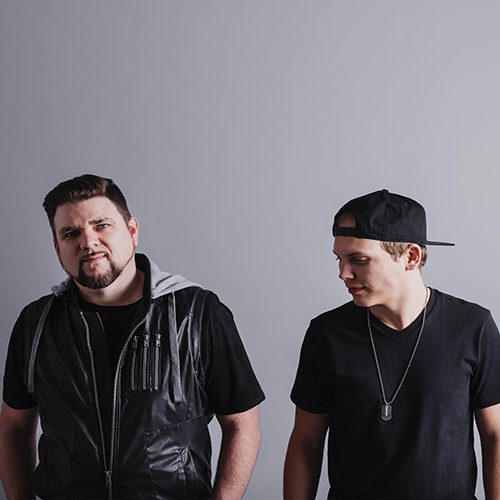 Music
Take it On
Carrying the Fire
Crazyaboutcha
Videos
Watch
"Music is Everything."
Video
THE INFINITES are a production duo of Cash Callaway and Ian Osborne that was launched with the vision of building a collaborative and comprehensive music production experience for musicians and artists. Cash and Ian are both accomplished musicians and producers in their own right. Cash has produced, written, and been a featured theme vocalist on such shows and networks as The Power Rangers, Miraculous: Tales of Ladybug and Cat Noir (Disney/Nickelodeon), FOX, ABC, NBC, and ESPN. Ian has produced music for shows like Disney's Phineas and Ferb, created the theme for NBC's Mountain Dew Tour, and placed music in shows like Degrassi Next Class and The Wahlburgers (A&E).
Cash and Ian's partnership started in Los Angeles, California as a producer/artist relationship, but after writing and recording numerous songs together they realized that their chemistry worked well beyond the confines of making records just for Ian's EP. By the end of 2011 they were combining their individual strengths and skills to produce and write for other artists and publishing companies in the Los Angeles and Dallas areas. In 2016, The Infinites expanded into the Nashville music scene by writing and producing for Curb Record's artist Larry Gordon on his debut EP.
The Infinites mission is to collaborate alongside their clients to give them the freedom to create without musical limitation and develop their artistic identity.