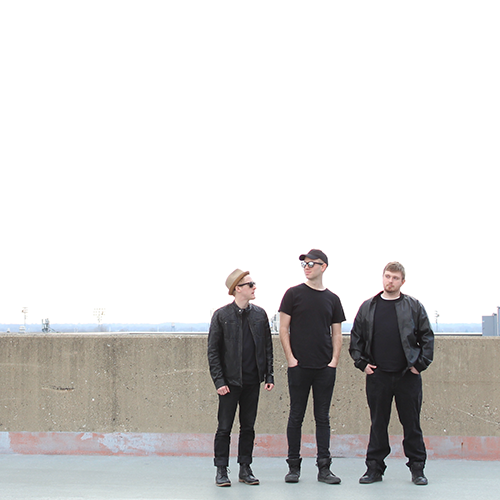 Music
When I Was Young
Going Home
Criminal
Videos
Since 2009, Turnaround has been electrifying audiences with their energy on stage and unique hip-hop, electronic, funk-influenced pop sound. They were recently announced as a 2017 CFA National Talent Search Finalist after performing at Big Ticket Festival. Just a month prior, the track "Unforgettable" was featured on the movie Two Steps from Hope produced by Gaffer Media. The trio of Brock Barcus, Travis Mabbitt, and Colton Smith hails from the small town of Redkey, Indiana. In addition to headlining their own concerts, Turnaround has landed opportunities to perform at youth conferences, outreach events, and church gatherings, and has opened for artists KJ-52, Big Daddy Weave, Francesca Battistelli, Salvador, the Museum, and Chris August.
Turnaround's sophomore album, Unforgettable, is packed with narratives stemming from the experiences of the bandmates, taking the listener on a journey through struggles and into the glorious hope found in Jesus Christ. Album-opener "Criminal" is an energetic anthem proclaiming the believer's drive to share the Gospel no matter what the odds against them. According to frontman Brock Barcus, "The title track describes our mission, which is to take the listeners with us on an honest journey where following Christ means past struggles are not the end, but rather the beginning of an unforgettable life." Closing out the album is a raw track, "Faithful Again," chronicling doubts and fears encountered by the troupe during the creation of the album and ultimately reminding both the artist and the audience of God's unending faithfulness.
Each member of Turnaround offers a unique set of skills, abilities, and experiences to each show and project. Travis Mabbitt lends a funk-driven electric guitar sound while also serving as technical manager. Working as sound engineer for both Turnaround and other artists, drummer Colton Smith surprises listeners with his rap skills and serves as graphic designer. Lead singer and songwriter Brock Barcus plays keyboard, digitally composes tracks, and produces both the album and the live show. While completing a degree emphasizing music business, Barcus was afforded the opportunity to intern with contemporary Christian artist Love and the Outcome on Winter Jam's 2014 tour.