Todd Collins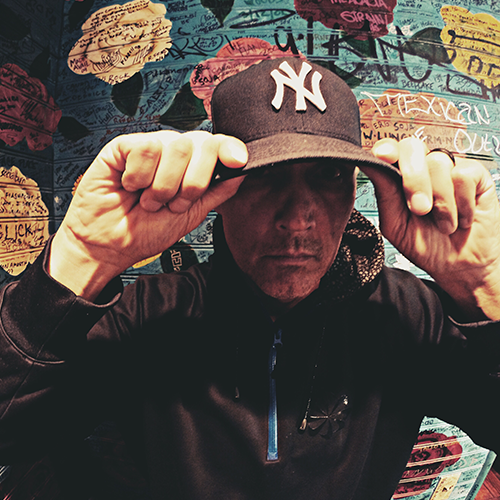 Production Reel
Videos
ABOUT TODD
After graduating with a Bachelors Degree in Telecommunications and a minor in Music, along with four years of collegiate basketball at Barry University, Todd Collins found himself moving to Nashville to pursue a professional career in Christian music. One Grammy award, 5 Dove awards, and almost 30 years later, Todd's career has ranged the spectrum.
In 1994, Todd, Toby McKeehan, and Joey Elwood started a small independent label called Gotee Records (http://www.gotee.com/about/) that is still very much thriving today. With artists like; Out of Eden, Jennifer Knapp, Reliant K, Sonic Flood, John Reuben, The Katinas, Johnny Q. Public, and more, Gotee gained massive amounts of success and clout within the thriving Christian music scene. Throughout the his Gotee tenure as head of A&R, Todd produced and executive produced many of the records in Gotee's long history. He also produced artists outside of the Gotee family such as Grammy winners dctalk and TobyMac, Audio Adrenaline, Greg Long, KJ-52, SuperChick, Point of Grace, and many more. Needless to say, Todd's roots run deep in what many consider the golden age of Christian Music https://www.allmusic.com/artist/todd-collins-mn0000630783/credits
Credits include: dctalk, TobyMac, Audio Adrenaline, Ben Folds, KJ52, Charlie Peacock, SonicFlood, Jennifer Knapp, Out of Eden, Grits, Superchick, ZOEgirl, Stacie Orrico, and many more.
In 2010, after some extreme life circumstances and changes, Todd decided to start looking outside of himself to be a part of something greater than he. That's when he started to work for a non-profit faith based relief and development organization called Food for the Hungry (FH.org). Under the leadership of Ben Greene, Todd helped to build and establish the Artist Program for child sponsorship that is still thriving today. After weeks of prayer, Todd was asked to leave FH and join Team World Vision (http://www.teamworldvision.org), another faith based non-profit organization, to do much of the same thing in building nation-wide church based teams to raise money for children in desperate need of clean water through running marathons.
Currently, Todd is still producing records for both label based artists and independents alike and is also consulting for various non-profit organizations such as; Food for the Hungry, ChildFund
Otto Price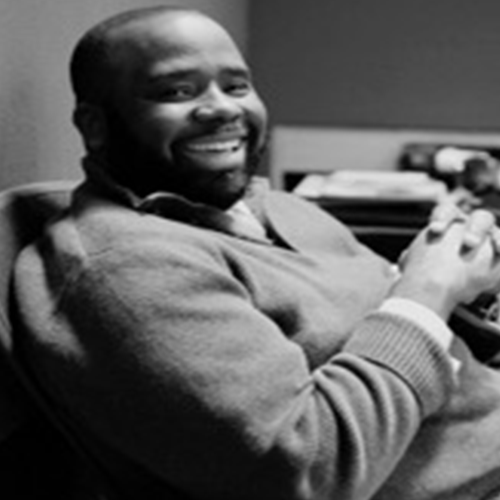 Production Reel
Pat Barret (Housefires)-God Of Hope
Adele-Rolling In The Deep (Club Remix)
We Pray (National Day Of Prayer song)
Videos
ABOUT OTTO
Originally hailing from Atlanta, GA, Otto Price moved to Nashville in 1993, taking the bassist job for Christian recording artist Kim Boyce. Later that year, he was approached by Toby McKeehan of dcTalk to be musical director and play bass for the breakout rock trio. He toured with the band for seven years and worked on various albums, including Jesus Freak and Supernatural. In 1997, Price, Jason Halbert (Kelly Clarkson) and worship leader Jeff Deyo formed and produced the widely successful worship act SonicFlood. After leaving dcTalk in 2001, Price launched out on his own as a full-time record producer, working with artists such as Plumb, Tim Hughes, GRITS, Rebecca St. James, and Out of Eden. He discovered and developed CCM artists of the year Barlow Girl. That lead to the Chairman of Warner Bros. approaching Otto in 2004, to head up the A&R department for the Warner Music Group, Nashville Label Group (Amy Grant, Building 429, Barlow Girl, Nicole C. Mullen, Francesca Battaselli, For King & Country). In recent years, in addition to Music Industry work, Otto has brought his focus more towards Worship & Arts in the local church. His desire is to bring the skills he has gained in the Christian music industry into the local body. Otto and his wife Trish have six children and reside in Brentwood TN.
Notable Production & Discography:
Years Active; 1997-present
For King & Country~2012 New Artists of the year nominee; best selling new artist of 2012.
Kelly Clarkson
Building 429
Kenna
Nicole C. Mullen
Sonicflood- Founding Member; Best selling debut for Worship Artist.
T.D. Jakes-God's Leading Ladies
Tim Hughes
Barlowgirl- Cumulative sales of 2.7 million.
Salvador
Randy Travis
Big Daddy Weave
Robert Randolph-feat Eric Clapton
Plumb
G.R.I.T.S.
Matt Redman
Natalie Grant
Jeff Deyo
Karen Clark-Sheard
The Infinites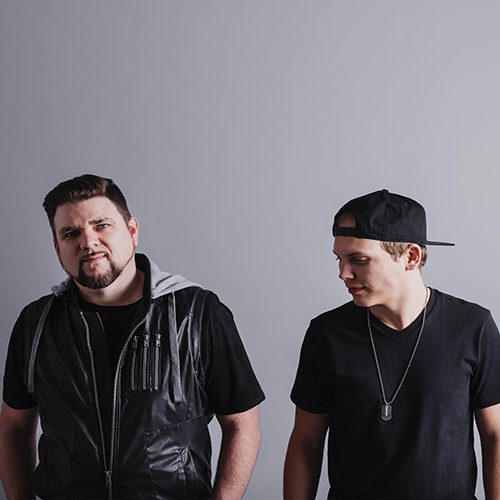 Music
Take it On
Carrying the Fire
Crazyaboutcha
Videos
Watch
"Music is Everything."
Video
THE INFINITES are a production duo of Cash Callaway and Ian Osborne that was launched with the vision of building a collaborative and comprehensive music production experience for musicians and artists. Cash and Ian are both accomplished musicians and producers in their own right. Cash has produced, written, and been a featured theme vocalist on such shows and networks as The Power Rangers, Miraculous: Tales of Ladybug and Cat Noir (Disney/Nickelodeon), FOX, ABC, NBC, and ESPN. Ian has produced music for shows like Disney's Phineas and Ferb, created the theme for NBC's Mountain Dew Tour, and placed music in shows like Degrassi Next Class and The Wahlburgers (A&E).
Cash and Ian's partnership started in Los Angeles, California as a producer/artist relationship, but after writing and recording numerous songs together they realized that their chemistry worked well beyond the confines of making records just for Ian's EP. By the end of 2011 they were combining their individual strengths and skills to produce and write for other artists and publishing companies in the Los Angeles and Dallas areas. In 2016, The Infinites expanded into the Nashville music scene by writing and producing for Curb Record's artist Larry Gordon on his debut EP.
The Infinites mission is to collaborate alongside their clients to give them the freedom to create without musical limitation and develop their artistic identity.