Live and Not Die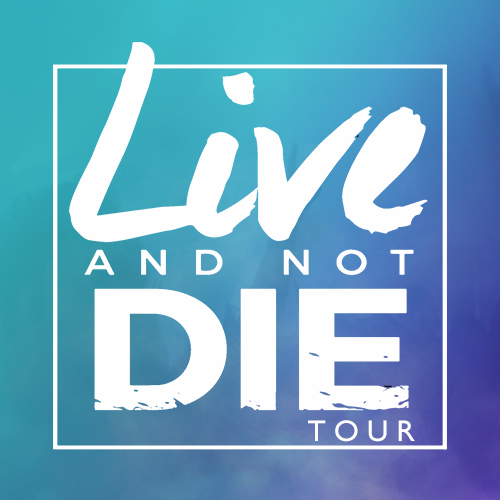 Tour Dates Available
2017-2017
Contact Cinder Entertainment for more details
nbsp;
————————————————————————————————————————————————————————————————
About MARi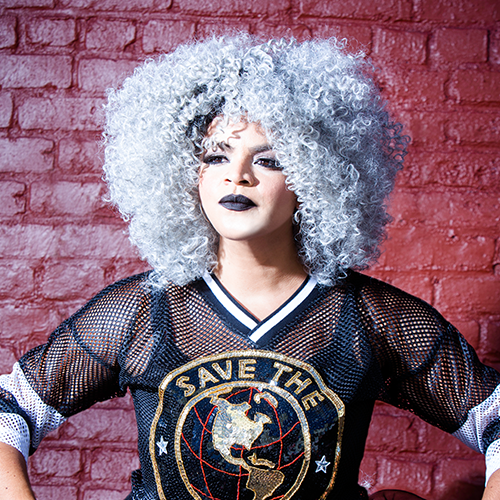 Wrap the vibrancy of a 90's Lady Gaga, old school Celia Cruz, and Meghan Trainor, sprinkle with the Latino influence of Shakira then add the vocal range of Mariah Carey and you are looking at recipe for adelicious performance from MARi. MARi appeals to all audiences and has a strong draw with the Latino and young showgoers. MARi and her fabulous fashion and personality would be perfect for your event.
MARi MUSIC
Everybody's Dancing
Que Todo Mundo Sepa
————————————————————————————————————————————————————————————————
About T-RAN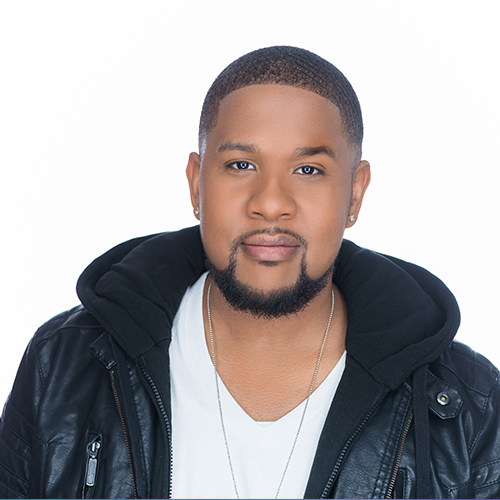 Toured in seven countries and three continents ~ Viewed over 1.5 million times on YouTube ~ Nominated for a Dove Award ~ Music placement in a made-for-TV movie ~ Appeared in network television and feature film. International recording artist T-RAN is known for shifting the atmosphere of whatever platform he has been given. With performances in the United States and abroad, T-RAN is an ambassador of a new era in R&B music. Based in Nashville, T-RAN has shared stages with many national artists: Shania Twain, Monica, Kirk Franklin and Kool & The Gang, to name a few. The boy who started out singing on the kitchen table at the age of three, has grown into a full-time master of his craft as a singer/songwriter, musician and producer. His original song, DzNeed You Now,dz is featured prominently in the 2015 TV One movie, For The Love of Ruth. He has also appeared in three episodes of the ABC primetime drama, Nashville. T-RAN is currently captivating audiences with songs from his debut project, The Imprint, which was released in June 2016 worldwide on iTunes and other digital outlets. He is gearing up to take DzThe T-RAN World Tourdz across the U.S. and Europe. T-RAN and his wife, Alexis, have been married since 2014. The couple has logged many miles together on the road while juggling their individual careers. With their Yorkshire Terrier named Roadie by their side, they strive to keep God and family at the top of their agendas. Never forgetting his struggles as a youth, T-RAN has taken his life-affirming message to the streets and even teamed up with Dr. Arun Gandhi, grandson of Mahatma Gandhi, for a DzSeason of Non-Violence Tour.dz T-Ran's positive message and music is penetrating lives around the globe–and he has only just begun!
T-RAN MUSIC
Breathe
Need You Now

————————————————————————————————————————————————————————————————
About Joel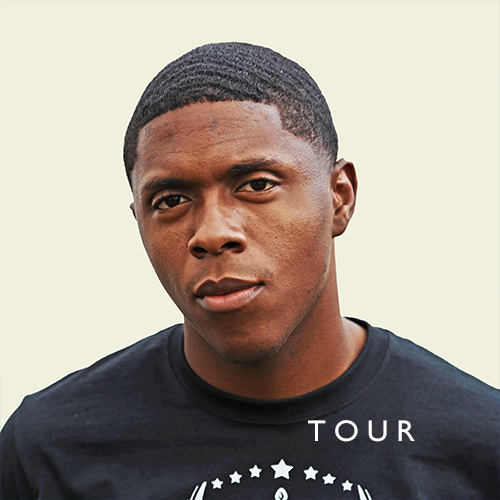 Birmingham, AL native Joel is a Hip Hop/Rap artist and inspirational speaker on a mission to reach the world with a message of hope and promise. Through his music, Joel challenges and expands his listeners' knowledge base, and motivates them to make better choices and life decisions. With his soulful music and eclectic manner, Joel's ministry targets youth and young adults but he considers himself servant to God and others, and reaches for everyone he encounters.
His strong convictions founded in "Truth" are clearly expressed in his lyrics which are centered on alignment with principles that bring redemptive lift to all who hear them!
Joel's listeners enjoy his style seasoned with tales of veteran street mentality. No stranger to pain, he can relate to many of the failures, weaknesses, dreams, hopes, and desires of his listening audience. They come away feeling encouraged, hopeful, and excited, not lectured. They are empowered to embrace something greater than what they've been living!
Fueled by the experiences of his past and motivated by an emerging 1GOD-centered knowledge base, Joel promotes ideals that give hope and that casts vision for creating a better personal future to those who hear. By aligning his music with the life changing power of the word of God, Joel helps his listeners become better people, develop better families, and make a better impact on their communities.
Joel – Not Just Another Artist – Living Example – Real Role Model – Honorable Husband – Formidable Father – Compassionate Community Leader – Simple Servant!
Click Play. Listen. You be the judge.
Joel MUSIC
Come and Go
Champion featuring T-RAN

————————————————————————————————————————————————————————————————
 About Pettidee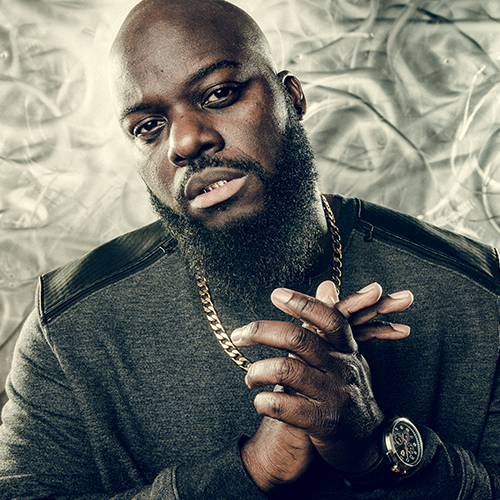 Recording artist and music producer PETTIDEE has been in the music industry for 20 years. He is a Grammy, Stellar, & Dove award nominated rapper/producer/writer. Without knowing it, you may have heard his music in Films & TV shows like "Pimp My Ride, "America's Next Top Model, "Tyler Perry's Meet The Browns, "Hurricane Season" starring Forrest Whittaker, and FX's Sons Of Anarchy Born Dewayne Petty in Tallahassee, FL. music has been an incredible ride for PETTIDEE. Dewayne was introduced and learned the industry as a record salesman in the Jacksonville Florida's most popular Urban Record store at the age of 14. Ten years later his first international album "Still Alive" was released in 1999. With each project, this diverse artist/producer puts it all on the line. His diverse sound has always been high energy & is always evolving. At times Pettidee has even incorporated rock & yet keeps his core street sound without ever loosing his southern flavor. The mixture of these styles gives PETTIDEE a musical shelf life that has already stood the test of time.
Pettidee MUSIC
Off Hiatus
Geronimo
————————————————————————————————————————————————————————————————
About DJ Mykael V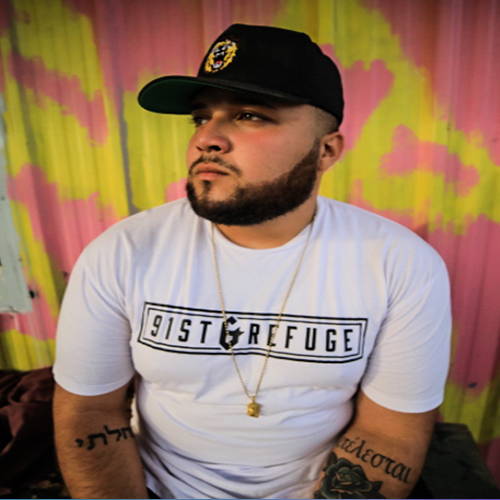 Mykael "Mykael V" Velez is a visionary EDM/Hip Hop DJ, who finds creative freedom through music.
Mykael V was Born In Brooklyn, New York on March 10th, 1995 to Michael and Iris Velez, who migrated to New York from Puerto Rico. From summers spent with his grandmother Doris Laureano, who was a backup singer for Salsa legend Hector Lavoe, Mykael V's interest in performing began at the age of fifteen He gained an appreciation and understanding for music that would later influence the sound he would create in years to come.
Growing up in Brooklyn, Mykael V had the essence of Hip Hop instilled in him at an early age. Without even touching a turntable Mykael V fell in love with DJ'ing due to his dad's routine of listening to Funk Master Flex on Hot 97 every morning while getting ready for work.
Since his grandmother was the worship leader for many years, Mykael V was raised going to church every Sunday. Never being fully attentive on how to truly live for christ, Mykael's primary example was his grandmother as his parents weren't adamant about living for christ.
When Mykael was just six his parents made the decision to move to southern New Jersey. Their goal was to seek a better foundation to raise him as they did not want him to grow up in the streets of New York City. Going back and fourth between his home in New Jersey and his grandmothers place in New York created a mature balanced character in Mykael.
Mykael was often bullied and teased growing up for being ahead of his peers in his thinking and maturity. Thus, making him feel as if he had no purpose in life, misunderstood and alone. Mykael V got invited to Ignite, a local youth group. A few months later he would encounter the love of Christ and answer the call to his life. Although, Mykael didn't answer his calling right away, being in love with music he made attempts to follow his dream of DJ'ing. But his parents had different plans for him, to play football rather than DJ.
Fast forward to senior year when a Liberty University Football opportunity came, Mykael V thought he found purpose in football. Since being bullied and misunderstood for years football allowed him to take his frustrations out on the field where he found his peace for almost twelve years. That is until the end of his senior year, his life was completely torn down as his Grandmother Doris passed away.
Feeling completely empty and uncertain of his future Mykael V moved back to Brooklyn while his parents left to Atlanta, Georgia. In New York City Mykael decided to fully pursue DJ'ing and music. But before getting a chance to do full time DJ'ing Mykael V was sent to Atlanta with his parents due to troubles.
Mykael spent many months depressed and alone in a place he knew nothing about. But God would use this to humble and prepare him for his calling. Mykael V strengthened his relationship with Christ and honing his skills as a DJ.
A year later Mykael V has done shows with such artists as Swift (Fka R-Swift) , Uncle Reece , Toby Mac, Capitol Kings, Gawvi, Lecrae and more. Currently Mykael V is feverishly pursuing Christ and his calling over Mykael's life. Learning from mistakes made Mykael V is seeking to equip a new generation with creative and innovative ways to glorify God through the arts, Mykael's Vision and Mission is to bring Artists & Producers & Creative Minds with different strengths together to create Amazing art done in excellence to bring Glory to God & Unify The culture

DJ Mykael V MUSIC